Project thinking is so often confused with Product thinking. I didn't find it that intuitive. It took me some to rewire my brain from 'project' to 'product' mode of thinking.
Each program has a — Why, What and the How. The Project Manager focusses more on the — What and the How. The Product Manager focusses on the — Why.
To reason the Why, Product folks constantly test their hypothesis through user research. Why is X important? Whom are we doing it for? Why are we doing it now? Project folks are more concerned with the execution of timelines — How can we remove blockers? How can we optimise?
@shreyas has given a very nice classification of project and product thinking here: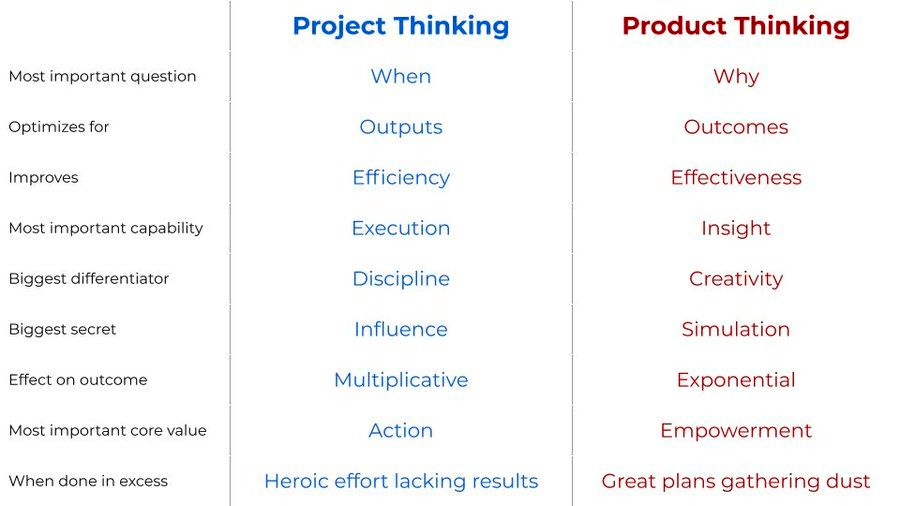 Personally with my product role at Noora, one of the key challenges I have faced is to move beyond just the 'documentation of feature requests'.
The core role of Product is to actually deliver a product that is 'useful, usable and desirable'.